Filling the Pews

When I posted excerpts of the Brick Testament last Sunday a lot of readers wondered, "Why Legos?"

I wondered this as well, and charged the crack investigative reporters of the Black Vatican press corps with finding out. It turns out that the evangelical movement has been targeting the Lego, Duplo, and Megablok communities for some time now, and the photos below clearly show that their efforts have been successful.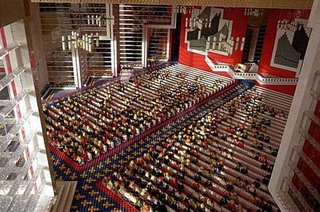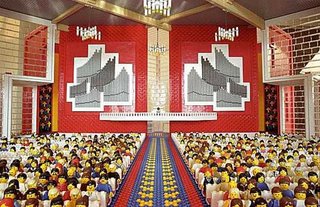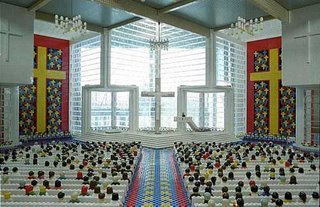 I think the Flock needs to reach out to this community as well. Take the time to reconnect with the Lego people in your life. Welcome them into whatever form of worship you practice. Personally, I plan to strap a couple Lego people to my boomerangs this Sunday. Now that I mention it, anybody want to throw in the next few days? We haven't had a 'rang mass in ages...

Go in Peace.