Happy Thanksgiving!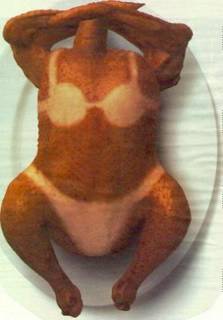 Enjoy the spread...
(That's so bad it's good.)

May the Black Pope's most special holiday blessing be upon each member of the Flock on this day of gratitude. I am grateful for each and every one of you. Go where ever you go in safety, give thanks, eat way too much, and fall asleep in front of the TV with your pants unbuttoned. Amen.



I decided to give you all one more thing to be grateful for by not posting the really bad "stuffing" joke I made up to go with Miss Turkey here...